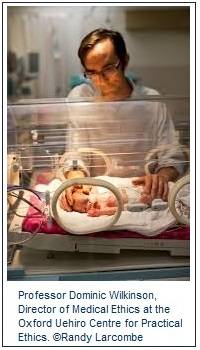 To begin with, we will consider ethical questions about the creation of new life, whether through natural reproduction, through In Vitro Fertilisation, or even the creation of new life forms in the laboratory.
When does life begin, and what are the arguments for and against abortion and embryo destruction? We will then discuss possible ethical limits to human intervention in the reproductive process.
For example, is it wrong to 'play God' or should we pursue stem cell research and create new synthetic life forms? Turning then to the end of life, we shall analyse the concept of death, and review the legal shift to a 'brain death' definition of death, including criticism of this shift and extension to cortical brain death. We shall then consider the value of life, and what underlies death's badness. We shall consider the role of religious doctrines in medical ethics and the sense (if any) in which human life can be said to be sacred. Against this background, we shall next turn to examine controversies relating to euthanasia and assisted suicide, organ donation and the vegetative state.