Global Surgery

Overview
Traditionally surgery has been taught as a technical and practical specialty; however this short course takes a completely different approach and looks at the provision of surgical services at a global level. The term 'Global Surgery' in this course encompasses all related specialties including obstetrics, gynaecology and anaesthesia/critical care.
This five-day course, run by Oxford University Global Surgery Group, is suitable for those in all disciplines interested in global surgery. The course comprises presentations, discussions and seminars looking at major topics in global surgery such as burden of disease, manpower issues, training, partnership, supplies, service management, research needs, advocacy and ethics, and resource allocation. There will also be a half-day session on practical preparation for surgery in Low and Middle Income Countries (LMICs).
The need for global surgery
The publication of the Lancet Commission on Global Surgery in 2015 highlighted the massive disparity in provision of life saving and life changing surgical services around the world. Recent estimates quoted in the commission report suggest that 5 billion of the world's 7 billion population do not have access to safe timely surgical treatment near to where people live, and that 150 million more surgical procedures are needed per year if even a barely adequate service is to be provided.
Programme details
Delegates are advised to arrive in Oxford on Sunday, 8 September 2019 to ensure they are able to attend the programme of teaching and interactive workshops beginning on the morning of Monday, 9 September 2019. The course will be held at Green Templeton College.
Schedule
Monday, 9 September
Global Needs:
Lancet Commission/ indicators of surgical need and activity. Evidence and solutions.
Equipping the surgical workforce in an age of rapid communication.
Tuesday, 10 September
Resource Allocation in Healthcare Systems.
The journey to safer surgery: the challenges to effective delivery of Surgical Care.
Wednesday, 11 September
The right people for the right job; contextually relevant task shifting.
Ethics and Advocacy
Thursday, 12 September
Preparation for Global Surgery; embracing the opportunities and avoiding the pitfalls.
Working together developing cooperative partnerships.
Friday, 13 September
Research driving change; the opportunities and the questions to ask.
Presentation of projects from course participants, and course summary
Please note this schedule is subject to change.
In addition, a social activities programme (opt-in) for evenings will be organised.
Course structure
10 hours pre-course preparation
All participants will be given a list of relevant resources (websites, papers, videos etc). This will be accompanied by a series of questions to enable them to critically evaluate these resources systematically.
35 hours on the taught course and conference
The subjects are outlined in the schedule above and will include presentations from the course tutors and invited international speakers, interactive seminars, small group study and course work undertaken by the participants, leading to a presentation at the end of the week.
20 hours of moderated online teaching
The topics of the 8 timetabled sessions on the programme will be further explored via an asynchronous online discussion managed through the course VLE (Virtual Learning Environment). These will be moderated by an assigned tutor.
Assessment, up to 50 hours
Formative assessment will occur both during the course and in the post-course online discussions. Summative assessment will involve a 4000 written coursework assignment (essay) given at the end of the course, which will give the participant the opportunity to apply the themes presented on the course to their own working environment. This will need to be returned by six weeks following the course.
Feedback from our students
"FANTASTIC! So eye opening and thought provoking and genuinely a life/career changing event."- L. Clifton
"I found the mixture of delegates from 23 countries, and both HICs and LMICs, This was something often no seen in other global surgery conferences I have been to, and it is/has been exceptionally valuable." - Melissa Wood, General Surgery Resident, University of Saskatchewan, Canada. MSc Surgical Science and Practice Candidate.
"It was well-organised and the way in which was ran gave plenty opportunities to dissect issues, disturb norms and purposefully discuss with input from experiences rich and diverse."- Anonymous
"I have thoroughly enjoyed the course. It has opened my eyes to endless possibilities within global surgery and beyond."- Oreoluwa Bajomo, CTI Surgery
"This course was highly relevant, not only on academic & intellectual levels, but emotional as well. The curiosity, wisdom, and thoughtful critiques in the room will be long felt. Thank you!"- Sadie Bazur-Leidy, MPH. Program Administrator, American College of Surgeons.
"Loved it! I haven't felt this excited about my role/career in surgery for ages!"- Anonymous
Certification
Those wishing to may apply to take the course with accreditation. The University of Oxford Department for Continuing Education offers Credit Accumulation and Transfer Scheme (CATS) points for the course.
Participants attending the taught course and successfully completing assessed assignments are eligible to earn 20 CATS-equivalent points which may be counted towards a postgraduate qualification.
Short course participants who do not wish to undertake the assessed work required for academic credit but who do satisfy the course attendance requirements will receive a certificate of attendance.
Accommodation
Accommodation is not covered in the course fee and is the responsibility of participants. Oxford has a large number of guest houses and hotels. Limited accommodation may be available to early applicants at the Rewley House Residential Centre, within the Department for Continuing Education, in central Oxford and walkable to the course venues. The comfortable, en-suite, study-bedrooms have been rated as 4-Star Campus accommodation under the Quality In Tourism scheme, and come with tea- and coffee-making facilities, free Wi-Fi access and Freeview TV. Guests can take advantage of the excellent dining facilities and common room bar, where they may relax and network with others on the programme.
IT requirements
This course uses an online assignment submission system and online courseware. In order to participate in the course, and to prepare and submit course assignments, participants will need access to the internet and a computer meeting our recommended minimum computer specification.
Fees
Course fee: £1200.00

Payment
The course fee includes:
Tuition
Course materials
Refreshments and lunch on each day of the course
Access to the following University of Oxford libraries and services:

Radcliffe Science Library
Rewley House Continuing Education Library
Bodleian Libraries e-Resources

Access to facilities from the Department of Continuing Education, including:

The Graduate School
Canvas virtual learning environment
Wi-fi access through Oxford Wireless LAN (OWL).
Various payment methods available.
Tutors
Course Director
Kokila Lakhoo is consultant paediatric surgeon at the Children's Hospital in Oxford and the Nuffield Department of Surgical Sciences, University of Oxford, with research interests in global surgery, fetal counselling, neonatal necrotising enterocolitis surgery and paediatric thoracic surgery. She is chair of the international forum for the British Association of Paediatric Surgeons and is personally developing paediatric surgery through a link in Tanzania. She is the director of Global Initiative for Children's Surgery (GICS) that has followed on from the Lancet Commission on Global Surgery. She is editor of four books, including a recent joint venture with her African colleagues as editor to a text book namely 'Paediatric Surgery: a comprehensive text for Africa'. She has to date contributed to 70 chapters to paediatric surgical text books and has over 300 peer reviewed publications.
https://www.nds.ox.ac.uk/team/kokila-lakhoo
Course Director
OBE MD MCh FCS FRCS
Chris Lavy is Professor of Orthopaedic and Tropical Surgery and Consultant Orthopaedic and Spine Surgeon at the University of Oxford.
In 1996-2006 he worked in Malawi, where he helped to set up two orthopaedic hospitals, national orthopaedic surgical and clinical officer training, and an international clubfoot programme. He also co-founded the College of Surgeons of East Central and Southern Africa (COSECSA), which now has 12 member countries.
He is a commissioner for the milestone report Lancet Commission on Global Surgery 2015, and he has led several DFID-funded health partnership projects linking University of Oxford with COSECSA and other partners in Africa, to develop training and research partnerships in primary trauma care, clubfoot treatment, and orthopaedic surgery. He is a principal investigator for SURG-Africa, an EU Horizon 2020 project, focusing on improving district-level surgical care, and he is currently setting up a children's orthopaedic unit in Zimbabwe.
Professor Lavy was awarded an OBE in the New Year Honours List 2007 for services to orthopaedics.
https://www.ndorms.ox.ac.uk/team/christopher-lavy
Prof Tahmina Banu is one of the pioneer pediatric surgeons of Bangladesh. She was most recently Chairman of the Department of Pediatric Surgery at the Chittagong Medical College & Hospital, currently working as Director, Chittagong Research Institute for Children Surgery, Bangladesh. She did her postgraduation [MS Paediatric Surgery] from BICH, Dhaka. She is a fellow of Royal College of Surgeons and Rowan Nicks fellow of Royal Australasian College of Surgeons.
Tahmina innovated Outreach surgical Program in 2008 to bring surgical services to rural children utilizing primary & secondary health care facilities; low-cost techniques for everyday patient sufferings such as stoma care using betel leaves, Bananagram in place of distal cologram etc. She is a board member & lead for research group of Global Initiative for Children Surgery [GICS]. Tahmina is a health activist with the belief in surgery for social justice.
Dr Zineb Bentounsi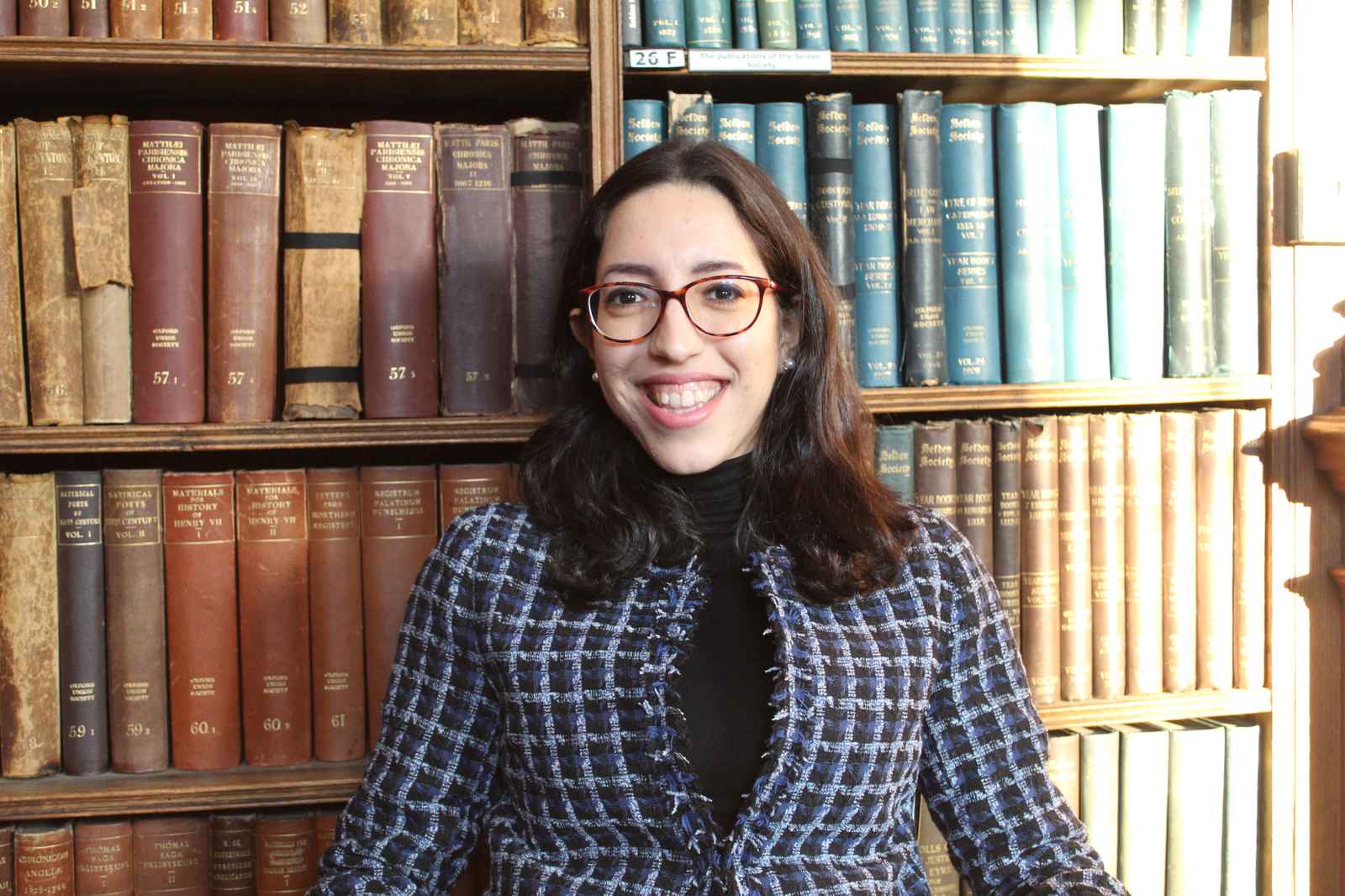 Zineb Bentounsi is a medical doctor from Morocco who is currently completing her masters in International Health and Tropical Medicine at the University of Oxford. She is a founding member of the International Student Surgical Network - InciSioN, a network that she has chaired for two years and for which she is now serving as a trustee. She has coordinated several advocacy campaigns among which three #GlobalSurgeryDay campaigns. She advocates for a better access to healthcare in low and middle income countries.
Hosnieh is a consultant anaesthetist at the Oxford University Hospitals NHS Foundation Trust with expertise in delivering high quality clinical care and improving healthcare delivery to marginalised groups, in particular asylum seekers.
Hosnieh's fifteen-year career in the NHS, and low income countries has been heavily focused on communication, partnership-working and education. This has included initiating and organising education series for many institutions including University of Oxford and Malawi School of Anaesthesia, and strategic planning with the Oxford University Global Surgery group and Asylum Welcome.
In her spare time Hosnieh is a City Councillor and campaigns to create a greater platform for addressing inequalities in Oxfordshire.
Hilary Edgcombe is a consultant anaesthetist at the Oxford University Hospitals NHS Foundation Trust with expertise in delivering both high quality clinical care and training in low-resource settings. With a Masters in Global Health with Global Surgery, clinical and training experience over the last 15 years in several sub-Saharan African countries, and enthusiasm for locally-led innovation, her current research interests include work on the LIFE project with colleagues from the University of Oxford and KEMRI-Wellcome, Kenya, developing mobile training tools for use in resource-poor settings, and the training of different cadres of anaesthesia provider in sub-Saharan Africa. She also directs the internationally recognised Anaesthesia in Developing Countries course, held in Uganda annually.
https://www.ndcn.ox.ac.uk/team/hilary-edgcombe
Anant's experience in health care started when working with Sir Muir Gray on the QIPP Right Care programme in the England Department of Health. This involved helping localities across England to design and implement high value population-based healthcare systems, including building the first national system for stroke prevention for patients with Atrial Fibrillation, which was a joint venture with NHS England and Public Health England.
https://www.phc.ox.ac.uk/team/anant-jani
Additional UK and International guest speakers, to be confirmed.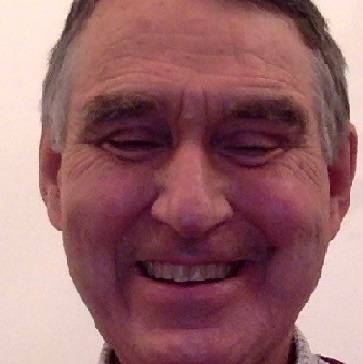 Tony Jefferis was an ENT Surgeon is East Berkshire between 1985- 2011 after training in Cambridge and London. He was Head of the Oxford School of Surgery 2007-2012 and Deputy PG Dean in Oxford till 2015. Since leaving paid work he teaches on the Education Module for the Oxford MSc in Surgical Science and Practice and works with the Oxford Global Surgery Group. His current overseas involvement is in Sub Saharan Africa and the Middle East.
http://www.kellogg.ox.ac.uk/discover/people/tony-jefferis/
Roba Khundkar is a Consultant Plastic and Reconstructive Surgeon with a specialist interest in Sarcoma surgery. After graduating from Oxford University, she completed her core and higher surgical training in the Southwest and Oxford Deaneries respectively. She has undertaken additional fellowship training in Oxford, India and Japan in Sarcoma, Limb Reconstruction, Microsurgery and Super-microsurgery.
Having been actively engaged in medical education all throughout her career Roba is currently an Associate Oxford University Medical Education Fellow and has been involved in setting up regional educational networks and national Medical Education Conferences, as well as the Oxford University Ledingham Lecture Series.
As a founding member of the Global Anaesthesia, Surgical and Obstetric Collaboration (GASOC), she served as Secretary to the committee. She is a faculty member of the Oxford University Global Surgery Group and has helped to organise regional networking global surgery events, speakers for weekly seminars and design curriculum for this course. She has set up and runs the undergraduate programme for Oxford medical students in Global Surgery and is a research supervisor to both medical students and Academic Foundation Programme Trainees. She is an author for 'Paediatric Surgery: a comprehensive text for Africa' and is currently developing research and training collaborations with surgical units in South Africa, Egypt and Bangladesh.
Anita Makins is an Obstetrician & Gynaecologist with a Masters in Public Health in Developing Countries. Her specialist interest is in Global Women's Health Issues and she has worked extensively in sub-Saharan Africa in Emergency Obstetric care, Gynaecology and Fistula surgery.
Currently she works part time at Oxford University Hospitals NHS Foundation Trust and part time for FIGO (International Federation of Obstetricians and Gynaecologists).
At the OUH she works on Delivery Suite, elective CS lists, emergency gynaecology clinic and does ad hoc day case Gynae surgery.
At FIGO, Anita is Deputy Director of the PPIUD (Post Partum Intrauterine Device) Initiative, sits on FIGO's Contraception Working Group and on the Committee for Women's Health and Human Rights and collaborates with the WHO on Medical Eligibility Criteria workshops.
On a voluntary basis, she is a faculty member of the Oxford University's Global Surgery group, Liverpool School of Tropical Medicine's (LSTM) Making it Happen Programme, and the London School of Hygiene & Tropical Medicine's (LSHTM) Diploma in Tropical Medicine and Hygiene.
Dr Shobhana Nagraj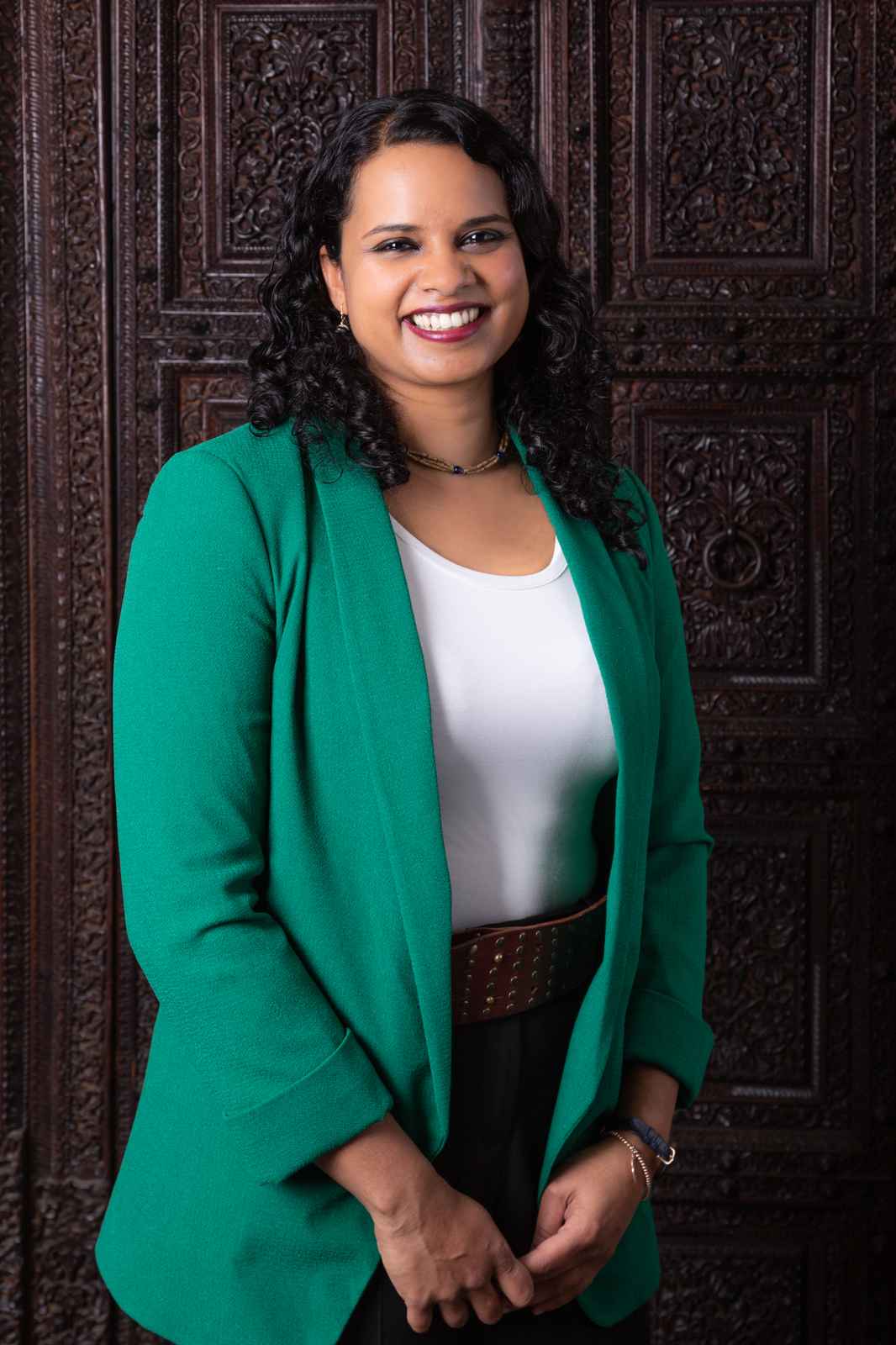 Shobi completed a degree in medical anthropology before training as a surgeon, specialising in paediatric surgery. After working for a few months in Malawi, she experienced first-hand the importance of the social determinants of health, and the need for robust health systems. Shobi returned to the UK to re-train as an academic primary care physician, conducting health services research at the University of Cambridge, where she completed her MPhil in Primary Care Research Methods.
During Shobi's time as a clinician and medical educator, she has worked closely with rural communities and community healthcare workers in low resource-settings in India and Malawi, and is passionate about providing high quality, evidence-based care to rural populations.
Shobi is currently pursuing her DPhil, involving the use of technology in low resource settings, at Oxford University. Her research interests include global maternal child health, innovative technology, community health workers, and medical education.
Mr Noel Peter, BMedSci(Hons) BMBS DipSportsMed(UK) FRCS (Tr & Orth)
Consultant in Trauma and Upper Limb Surgery
Dr Pinedo-Villanueva is a University Research Lecturer and Senior Researcher in Health Economics at the Centre for Statistics in Medicine, University of Oxford. He trained in Economics and Political Science (Michigan), Public Policy (Venezuela), and Health Economics (York, Southampton), and worked for the United Nations Population Fund and United Nations Development Programme before moving full time into academia. He leads the Health Economics and Outcomes Research group, with a portfolio of research projects mainly focused on the use of routinely-collected data for economic analyses of musculoskeletal diseases and interventions in the UK and abroad. His main research interests are understanding the natural history of diseases and assessing healthcare interventions to help healthcare systems make better decisions. Dr Pinedo-Villanueva is a member of the Global Burden of Disease collaborator network.
https://www.ndorms.ox.ac.uk/team/rafael-pinedo-villanueva
Jim Turner is a Consultant Paediatric Orthopaedic Surgeon at Bristol Children's Hospital, and an Honorary Clinical Research Fellow of NDORMS, University of Oxford.
After graduating from University of Edinburgh, Jim was awarded a commission with the British Army and served in the 2003 Iraq war as a Regimental Medical Officer of the Parachute Regiment. This experience was instrumental in him developing a passion for humanitarian healthcare and gaining a post-graduate qualification in medical care for catastrophes. During his orthopaedic training, he spent time working in a rural south African mission hospital, performed free surgery camps in India, and completed paediatric orthopaedic fellowships at Beit CURE International Hospital Malawi and the Hospital for Sick Kids, Toronto. Jim has also worked as a clinical advisor with the World Health Organisation to develop global trauma guidelines. He returned at the end of 2017 from an 18 month stint working as a surgeon in CURE Ethiopia Children's Hospital, and then worked as a Consultant Paediatric Orthopaedic Surgeon in Oxford University Hospitals NHS Foundation Trust and a Clinical Research Fellow in Global Surgery at NDORMS, University of Oxford from 2017-2018.
Teaching methods
The course is run by the Oxford University Global Surgery Group which is linked to the four surgically related departments:
Nuffield Department of Surgical Sciences (NDS)
Nuffield Department of Orthopaedics, Rheumatology and Musculoskeletal Sciences, (NDORMS)
Nuffield Department of Clinical Neurosciences (NDCN)
Nuffield Department of Women's and Reproductive Health (NDWRH)
Joint Course Leads
Kokila Lakhoo, Associate Professor, NDS
Chris Lavy, Professor of Orthopaedic and Tropical Surgery, NDORMS
Learning outcomes
By the end of the course the participant will be expected to:
Demonstrate systematic understanding of the factors influencing the availability and practice of surgical care in low and middle income countries (LMICs).
Explain the scope and complex interactions of medical and non-medical factors and institutions in supporting surgical services in LMICs.
Critically evaluate surgical research in LMICs and suggest new lines of enquiry.
Design a contextually relevant approach to improving surgical services in their own LMIC or one where they may have responsibility or interest.
Assessment methods
Formative assessment (non-assessed) will occur both during the course and in the post-course online discussions.
Summative assessment (assessed) will involve a 4000 word written coursework assignment (essay).
The coursework assignment will be set during the course, which will give the participant the opportunity to apply the themes presented on the course to their own working environment.
The assignment will need to be submitted online after the course. Provisional date: Friday, 25 October 2019
Application
COURSE FULL- Closed to new applications.
This course requires you to complete the online application form (please press the 'Apply' button) and include a copy of your CV as an attachment.
If you are applying to take this course for academic credit you will also need to complete section two of the reference form (below) and forward it to your referee for completion, who will then need to email it to conferences@conted.ox.ac.uk
Please note that if you are not applying to take the course for academic credit then you do not need to submit a reference.
We strongly recommend that you download and save the reference form file before completing to ensure that all your changes are saved.
Apply by 15 May 2019 to be eligible for a bursary. Applicants will be notified by 10 June on the result of their bursary application.
Apply by 15 May 2019 to be eligible for a Green Templeton College bursary. These bursaries are open to current GTC students only; please indicate on the application form if you wish to be considered for this.
There are a limited number of spaces available. These will be filled on a first come first served basis, so we strongly recommend applying early. Once we have received your completed application it will be considered by the admissions panel.
Applications deadline: 12 August 2019.
Selection criteria
The course is aimed at medical personnel with an interest in Global Surgery. This includes qualified surgeons anaesthetists and obstetricians/gynaecologists and those in training including senior medical students. The course should also be suitable for allied health care professions linked to Global Surgery. The academic level of the course will be set at a Masters equivalent (national level 7).
Closed to new applications.