Human and Veterinary Vaccinology

Sign up for course news to hear about future course dates.
Overview
The Human and Veterinary Vaccinology course is a five-day course which covers all aspects of vaccinology.
The course is designed as a stand-alone module or can be taken as an add-on to the Clinical Vaccine Development and Biomanufacturing module.
The course includes contributions from world-leading experts. In the past these have included:
Prof David Salisbury (Director of Immunisation, UK Department of Health)
Dr Vasee Moorthy (Department of Immunisation, Vaccines & Biologicals, WHO - World Health Organisation)
Prof Andrew Pollard (Director, Oxford Vaccine Group, University of Oxford)
Dr Laura Martin (Development Project Leader, Novartis Vaccines Institute for Global Health)
Prof Adrian Hill (Director, Jenner Institute, University of Oxford)
Prof Paul Fine (Professor of Communicable Disease Epidemiology, London School of Hygiene and Tropical Medicine)
Prof Andy Peters (Interim Chief Executive Officer, GALVmed)
The Programme provides state-of-the-art teaching in both human and veterinary vaccinology, drawing on the experience of Oxford University, the world-renowned Jenner Institute based in Oxford, The Pirbright Institute (formerly the Institute for Animal Health - IAH) and our partners in industry.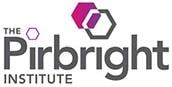 Follow us on Twitter@Oxford_Biosci
Vaccinology is a cross-disciplinary subject and the most exciting developments in vaccinology have occurred when people from diverse research, business and medical backgrounds have used their skills to collectively tackle problems in vaccine design, manufacture and distribution.
Our course participants will therefore reflect the diversity of the subject and be from business, academic, clinical and veterinary backgrounds. The course will be of particular interest to research scientists, programme managers, clinical trial coordinators, nurses, physicians and veterinarians. The course will be accessible to people already working in the field or to those who wish to enter the field.
What people say about the course...
Well structured, excellent lectures and course materials
- Claudio Busato, Scientific Administrator, Development and Evaluation of Veterinary Medicine's sector, European Medicines Agency
This was an OUTSTANDING week in Oxford. I learned a lot of new stuff and consolidated a lot of other knowledge as well
- Anonymous
Excellent! Programme fulfilled my need to be more scientific with immunology concepts. Lectures were very effective and delivered in a very practical way
- Cinzia Marano, Senior Epidemiologist, GlaxoSmithKline Biologicals
There are two courses currently in the Vaccinology Programme (including this course):
Programme details
This is a draft timetable and may be subject to change.
Day 1
Welcome and overview to the week
Prelude to human and veterinary vaccinology: scientific, manufacturing and regulatory synergies
Vaccines, herd immunity and eradication programme
An overview of veterinary vaccines; development of Foot - and - Mouth vaccines
12 years of HPV vaccines: successes, setbacks, what next?
Day 2
Adaptive Immune defence mechanisms
Immune defence mechanisms in animals
HIV vaccines
Should we enforce mandatory vaccination?
Antigen screening/selection processes
One Health vaccinology
Evening: Walking tour and social evening
Day 3
Bluetongue vaccination
Vaccine adjuvants: definitions and historical perspectives
Adjuvants for diseases of low income countries and case studies
Issues surrounding Dengue vaccination
Malaria Vaccines
Vaccines for Ebola and other emerging pathogens
Day 4
Theileria vaccination
Mucosal Vaccines
Personlised cancer vaccines
Vaccinology case studies
Natural infections of livestock and animals as models for human diseases
Vaccines against addiction and chronic diseases
The immunobiology of conjugate vaccines for childhood disease
Day 5
Vaccine design: Lessons from Respiratory Syncytial Virus (RSV)
Global progress in TB Vaccine development
Vaccines against Rabies
Influenza vaccines
Ethics issues to consider in vaccine development
Discussion, concluding comments and closure of the course
The above content may be subject to revision during the course development process.
"Funding for the original course development was provided by the BBSRC, through the Modular Training for Industry Programme, and the MRC".
Certification
Participants who attend the full course will receive a University of Oxford certificate of attendance. This will be presented to you prior to the end of the course wherever possible.
The certificate will show your name, the course title and the dates of the course you attended.
Accommodation
Although not included in the course fee, accommodation may be available at our on-site Rewley House Residential Centre. All bedrooms are en suite and decorated to a high standard, and come with tea- and coffee-making facilities, free Wi-Fi access and Freeview TV. Guests can take advantage of the excellent dining facilities and common room bar, where they may relax and network with others on the programme.
To check prices, availability and to book rooms please visit the Rewley House Residential Centre website.
Fees
Standard course fee: £1725.00

Payment
Fees include course materials, tuition, refreshments and lunches. The price does not include accommodation.
All courses are VAT exempt.
Register immediately online
Click the "book now" button on this webpage. Payment by credit or debit card is required.
Request an invoice
Send a completed application form to the course administrator by email or post. Please do not send card details via email.
Student Discounts
On this course we offer a 10% discount to students in full-time higher education. To apply at the discounted rate, please contact us for details.
Tutors
Director
Director, The Jenner Institute, University of Oxford
Principal areas of research: Malaria vaccines, vectored vaccine development, immunogenetics of infectious disease susceptibility
Adrian Hill trained in medicine at Trinity College Dublin and the University of Oxford, qualifying in 1982. He undertook a DPhil with Sir David Weatherall and John Clegg at the MRC Molecular Haematology unit on the molecular population genetics of thalassaemia in Pacific Islanders. Following further clinical posts in London he returned to the newly opened Institute of Molecular Medicine in 1988 to study genetic susceptibility to malaria as a Wellcome Trust Senior Fellow. In 1995 he was awarded a Wellcome Trust Principal Research Fellowship and in 1996 the title of Professor of Human Genetics. He participated in the founding of the Wellcome Trust Centre for Human Genetics in 1994, and in 2003 co-founded the Oxford Centre for Clinical Vaccinology and Tropical Medicine, which he now chairs. In 2004 he participated in the restructuring of the Edward Jenner Institute for Vaccine Research and in 2005 was appointed director of the new Jenner Institute. He is a Fellow of the Royal College of Physicians, of Magdalen College, Oxford, and of the UK Academy of Medical Sciences
Speaker
CSO, Ducentis Biotherapeutics Ltd
Rebecca Ashfield gained a first degree in Biochemistry and DPhil in molecular biology, both from the University of Oxford.
Dr Ashfield worked for 12 years at Immunocore Ltd, a biotechnology company making protein therapeutics for cancer immunotherapy, and joined the Jenner Institute in 2013 as a senior project manager for pre-clinical malaria, working with Professor Adrian Hill. She is now the CSO of Ducentis Biotherapeutics Ltd.
Course Project Manager / Speaker
Finance and Project Manager, Malaria Vaccine Programme, The Jenner Institute, University of Oxford
Wendy gained a first degree in Biochemistry and Chemistry and PhD in Biological Surface Science, both from the University of St Andrews University. She then went to work for the Royal Society of Chemistry as an Editor and Communication Specialist.
In 2009 she moved to Moscow (Russian Federation) to work as an EC-sponsored technical diplomat working in counter-bioterrorism and counter-WMD for the global security department of the International Science and Technology Centre.
Then in 2012 she moved to Tbilisi (Georgia) to work for Battelle Memorial Institute coordinating a country-wide public health and veterinary initiative sponsored by the US Defense Threat Reduction Agency to achieve full operational capability of preparedness systems against especially dangerous pathogens.
She presently works for Prof Adrian Hill at Oxford University on vaccine development projects for malaria and emerging pathogens.
Speaker
Professor of Immunology, The Jenner Instiute, University of Oxford
Martin F. Bachmann is currently Professor of Immunology at the Jenner Instiute, University of Oxford.
Martin F. Bachmann, PhD in molecular biology was formerly the Chief Executive Officer of Saiba. Dr. Bachmann received his PhD in 1995 at the Institute for Experimental Immunology Zurich in the laboratories of Prof. Zinkernagel and Prof. Hengartner. He joined Cytos from the Basel Institute for Immunology where he was a Member in October 1999.
He has published over 100 articles in internationally renowned scientific journals. His achievements were honored with two ETH Medals (1991 and 1995) and the Pfizer Prize for Immunology (1998) and he is laureate of the 'Swiss Technology Award 2004'.
Speaker
Director, The Pirbright Institute and Investigator, Jenner Institute, University of Oxford
Dr Charleston obtained a BVetMed from the Royal Veterinary College, University of London, UK in 1982.
After a period of time in Large Animal Practice, studied for a Masters degree in Molecular Biology at University College London in 1988, then a PhD degree, as a Wellcome Trust Scholar, from the University of London, UK, in 1991. He then carried out postdoctoral research, as a Wellcome Trust Post-doctoral fellow, at the Royal Veterinary College and the Babraham Institute, Cambridge for three years.
He joined The Pirbright Institute (formerly the Institute for Animal Health) in 1994 and focused on studies of the immune response to viral infections in cattle. In addition, he has provided advice and expertise on the design of infectious disease challenge models for a wide range of pathogens in important agricultural species.
His research group is based at The Pirbright Institute in Surrey; the group's efforts are focused on understanding the immune response to Foot-and–Mouth disease virus in cattle to develop novel vaccines.
Speaker
Lead, Vaccine Formulation Laboratory, University of Lausanne
Nicolas Collin holds a Doctorate in Veterinary Medicine from the National Veterinary School of Toulouse, France, and a PhD in Molecular Microbiology from University Paul Sabatier of Toulouse. He worked as project leader in the biotech industry (Transgene) then did a visiting fellowship at the National Institutes of Health (NIH) in Washington DC, USA, where he worked on vaccines against canine Leishmaniasis.
In 2008, Dr Collin joined the World Health Organization Headquarters (Geneva, Switzerland) as technical officer on influenza vaccines. During the pandemic influenza of 2009, he served as coordinator of the WHO pandemic H1N1 vaccine task force.
Dr Collin has been leading the Vaccine Formulation Laboratory (VFL) at University of Lausanne since its inception in 2010. Created under the auspices of WHO, the VFL is a platform providing access to adjuvants and formulation expertise for the scientific community, with a special focus to the public sector and Under-Resourced countries.
Speaker
Group Head / PI, University of Oxford
I am an academic clinician and hold a Wellcome Trust Postdoctoral Fellowship for Clinicians (i.e. Career Development fellowship). My main interests are the development of antibody-inducing vaccines against the sporozoite stage of malaria and the development of a novel thermostable rabies vaccine.
In earlier work, I identified the potential of PfRH5 as an antigen capable of inducing highly potent strain-transcending neutralising antibodies against the disease causing blood-stage of Plasmodium falciparum and demonstrated that PfRH5-based vaccines could achieve in vivo protection against a virulent P. falciparum challenge. These vaccines are now in clinical trials.
Speaker
Investigator, Blood-stage Malaria Group, The Jenner Institute, University of Oxford
My undergraduate degree was in Molecular and Cellular Biochemistry at Trinity College, Oxford University, and included research projects at the Institute for Hormone and Fertility Research in Hamburg, Germany, and at the Weatherall Institute of Molecular Medicine in Oxford with Dr Chris Norbury. I subsequently joined Prof Adrian Hill's research group in the Nuffield Department of Medicine at Oxford University.
The subject of my DPhil thesis was the development of new antibody-inducing vectored vaccines against the blood-stage of malaria infection. I have since stayed on at the Jenner Institute, first as a Junior Research Fellow of Merton College, and subsequently as a MRC Career Development Fellow.
The aim of my work is to develop and translate new vaccine candidates for malaria into proof-of-concept human clinical studies. My group has a particular interest in optimising antibody induction by vectored vaccines, as well as better understanding vaccine-induced immunity to the blood- and mosquito-stages of malaria infection.
Speaker
Academic Clinical Lecturer and Honorary Specialist Registrar, Department of Paediatrics, University of Oxford
Simon Drysdale is an NIHR academic clinical lecturer and honorary specialty registrar in paediatric infectious diseases at the University of Oxford and the Children's Hospital, Oxford. He graduated from St George's Hospital Medical School in 2003, undertook a PhD at King's College London from 2008-2011 and completed the postgraduate diploma in paediatric infectious diseases at The University of Oxford in 2015. His main research interests are RSV and other viral respiratory illnesses and antimicrobial stewardship.
Prof Neil Ferguson
Speaker
Vice-Dean (Academic Development), Faculty of Medicine, School of Public Health, Imperial College London
My research aims to improve understanding of the epidemiological factors and population processes shaping infectious disease spread in human and animal populations. A key practical focus is the analysis and optimisation of intervention strategies aimed at reducing transmission or disease burden. Much of my work is applied, informing disease control policy-making by public and global health institutions.
Speaker
Professor of Communicable Disease Epidemiology, London School of Hygiene & Tropical Medicine
Paul Fine trained originally in zoology, veterinary medicine, parasitology and epidemiology, and joined the staff of LSHTM in 1976.
His major methodological interests have been in infection dynamics, family studies, genetics, and the evaluation of vaccines (efficacy, adverse reactions and impact), applied to a variety of infections. Much of his earlier work concentrated upon vertical (from parent to progeny) transmission of infections and upon measles and pertussis in the UK. He directed a large epidemiological research programme (the "Karonga Prevention Study") in Malawi from 1978-2006, concentrating at first upon leprosy, then tuberculosis, and ultimately HIV, and including demographic surveillance, vaccine evaluation, and studies of other infections in a rural population in northern Malawi.
In recent years he has been involved in a variety of vaccine related issues, including evaluation of the transmissibility of oral polio vaccine virus and its implications for the global polio eradication programme, the optimisation of infant vaccination schedules, and methods to evaluate the field effectiveness of foot and mouth vaccines in Turkey and Iran.
Speaker
Professor of Vaccinology, Programme Director for Wellcome Trust Strategic Award on Human and Veterinary Vaccine Development, The Jenner Institute, University of Oxford
After a first degree in Biological Sciences at the University of East Anglia, specializing in Microbiology, and a PhD on lipid metabolism in the Biochemistry Department at the University of Hull, Prof Gilbert worked on pentose metabolism in brewing yeasts at the Brewing Research Foundation in Surrey. This led to a research post at the Leicester Biocentre, using molecular biology techniques to study heterologous protein expression in yeast.
Prof Gilbert spent four years at Delta Biotechnology in Nottingham, working on production of recombinant human blood proteins in yeast before moving to Adrian Hill's group at the University of Oxford in 1994.
Prof Gilbert's chief research interest is the development of vaccines that work by inducing strong and protective T cell responses. This has included work on DNA vaccines and virus-like protein particles carrying multiple T cell epitopes on their surface, as well as the viral vaccine vectors Modified Vaccinia virus Ankara (MVA), fowlpox and adenovirus.
Following the discovery that heterologous prime-boost immunisation, in which the same antigen is delivered in first one vector and then another, is highly immunogenic in pre-clinical studies, she designed antigen inserts for, and produced DNA, MVA and fowlpox vaccines which were then manufactured for clinical trials in both the malaria and tuberculosis vaccine clinical programmes.
More recently Prof Gilbert has begun to apply the same principles of vaccine development, pre-clinical and clinical testing to new vaccines against influenza. The currently available 'flu vaccines work by inducing antibodies to highly variable surface proteins of the virus, and slightly different versions have to be manufactured each year to keep up with changes in the virus. However the internal proteins of the 'flu virus, which are produced inside infected cells, are well conserved, not only from one year to the next, but also between seasonal 'flu viruses and those normally found only in avian species. Using these antigens, it should be possible to make a vaccine that protects against all subtypes of influenza, and ultimately, to stop a new pandemic in its tracks.
Speaker
Group Leader, Immunology/Vaccinology, The Pirbright Institute
Simon received his PhD from the Liverpool School of Tropical Medicine, where he developed a cattle model for testing vaccines against onchocerciasis. After post-doctoral positions working on vaccine development for Theilerioses at the Centre for Tropical Veterinary Medicine, Edinburgh, and the International Livestock Research Institute, Kenya, Simon joined the Virology Department of the Animal and Plant Health Agency, Weybridge as a research fellow in immunology.
In 2014, he took up the joint position of Group Leader (PRRS Immunology) at The Pirbright Institute and Senior Lecturer in Veterinary Immunology, within the new School of Veterinary Medicine at the University of Surrey. Simon's research is focused on improving our understanding of the interactions of the PRRS virus with the porcine immune system and the development of improved vaccines.
Speaker
Senior Research Fellow, The Roslin Institute, University of Edinburgh
Prof Hope obtained a BSc (Hons) degree in Biological Sciences (Microbiology) from the University of Birmingham, UK in 1991, and a PhD degree from the University of Manchester, UK, in 1994. She then carried out postdoctoral research at the University of Manchester (1994-1996) and Kings College School of Medicine and Dentistry (1996-1997). Between 1997 and 2011 Dr Hope worked at the Institute for Animal Health carrying out research into bovine tuberculosis (TB) and immune mechanisms that lead to protective immunity. Dr Hope moved to The Roslin Institute in August 2011.
Speaker
BRC Consultant in Paediatrics and Vaccinology, University of Oxford
Dr. Kelly is a BRC funded consultant in paediatrics and vaccinology. He divides his time between working in general paediatrics and paediatric infectious disease at the Children's Hospital in Oxford and vaccine related research within the Oxford Vaccine Group.
His research interests are centred around vaccines and vaccine preventable disease in childhood and include the immunology of B-cell responses to vaccines in childhood, B-cell receptor genetics as a tool for understanding immune responses, pneumococcal conjugate vaccines and the epidemiology of invasive bacterial disease and pneumonia in Nepal.
Speaker
Senior Pre-Clinical Scientist
Oxford Martin Programme on Vaccines, University of Oxford
During my PhD studies of mammary gland development and cancer biology, it became apparent that, in many ways, cancer can be thought of as a failure of proper immunological surveillance. I consequently focused on understanding the adaptive immune response, through the use of transgenic models of disease and ENU mutagenesis.
Through these works, I have delineated adaptive immune function underpinning human disease conditions, particularly focussing on the role for T & B lymphocytes. Through my position as Pre-Clinical Immunologist at the Jenner Institute I can now apply this knowledge to rationally design and augment one of society's most powerful tool against infectious disease; vaccines.
Speaker
Professor of Vaccinology, Wellcome Senior Fellow, PI, Head of TB vaccines group, The Jenner Institute, University of Oxford
Principal areas of research: MVA85A Tuberculosis Vaccine (BCG booster vaccine).
Helen McShane obtained an intercalated BSc in 1988, and then a degree in medicine in 1991; both from the University of London. After junior hospital posts during which she obtained MRCP in 1994, she worked as a registrar in Infectious Diseases and HIV/GU medicine for 3 years. She then began a PhD with Adrian Hill in 1997, and was awarded a PhD in 2001, also from the University of London.
In 2001 she was awarded a Wellcome Clinician Scientist Fellowship to establish a translational programme of vaccine research evaluating new TB vaccines in the clinic. This fellowship also allowed her to complete her clinical training and she was awarded a CCST in HIV and GU Medicine in 2003.
In 2005, she was awarded a Wellcome Senior Clinical Fellowship, which she took up in 2006. Her research team continues with the programme of translational vaccinology, and is involved in developing new assays for monitoring vaccination induced cellular immune responses, developing a BCG challenge model in humans and the aerosol delivery of vaccines.
Speaker
Head of Vector-borne Viral Diseases Programme, The Pirbright Institute
Professor Peter Mertens is Research Leader within the Arbovirus Molecular Research Group, and Head of The Pirbright Institute's Vector-borne Viral Diseases (VVD) Programme. His group helped with the rapid and successful eradication of BTV-8 from the UK in 2008 for which they were recognised by being awarded the prestigious 'Innovator of the Year' award (2013) from the UK government's 'Biotechnology and Biological Sciences Research Council' (BBSRC). In 1998 his group was responsible for development of novel diagnostic assays and epidemiology studies used to identify and track the bluetongue outbreaks spreading across Europe. Similar vaccination campaigns were also successful in Northern Europe during 2008-2010.
Professor Mertens also played a central role (with colleagues from the Wellcome Trust Centre for Human Genetics in Oxford) in work to determine of the atomic structure of the bluetongue virus particle by x-ray crystallography, one of the largest single molecular structures determined to date.
Speaker
Head of Mucosal Infection and Immunity, Department of Medicine, Imperial College London
Professor Shattock's research focuses on the mechanisms of mucosal infection and the development of novel preventative strategies appropriate to a developing world setting. This has led to the establishment of international collaborations aimed at preclinical identification, development and selection of HIV microbicide and vaccine candidates prior to formal clinical efficacy trials.
Professor Shattock oversees a portfolio of research that is supported by 26 members of staff including researchers, PhD students, clinical trial managers and project managers. Professor Shattock has published over 160 peer reviewed articles in this area and secured funding from the European Commission, Bill and Melinda Gates Foundation, Wellcome Trust, MRC and the NIH.
Speaker
Biomedical Research Centre Ethics Fellow, The Ethox Centre and James Martin Research Fellow, Institute for Science & Ethics, University of Oxford
Mark Sheehan is Oxford Biomedical Research Centre (BRC) Ethics Fellow at the Ethox Centre and a James Martin Research Fellow in the Institute for Science and Ethics. He received his PhD in Philosophy from The City University of New York, where his PhD thesis was on the nature of moral judgements.
Prior to his PhD, he received an MA (Hons) and a BA (Hons)/BSc from the University of Melbourne. Prior to coming to Oxford he was a lecturer in the Centre for Professional Ethics at Keele University, Ethics Fellow at the Mt. Sinai Medical School, New York and Adjunct Lecturer in the Philosophy Department at The City College of New York.
As BRC Ethics Fellow, Mark is involved in Research Ethics and Patient and Public Involvement (PPI) across the Oxford NIHR BRC themes. This involvement includes discussions with researchers about research ethics issues in their work, collaborating on research proposals with ethical components and conducting research on issues in research ethics, ethics generally and PPI that engage with the research themes within the BRC. As a member of the Institute for Science and Ethics, Mark is involved in research identifying and critically analysing ethical issues and problems arising in stem cell science, cloning, artificial reproduction and genetics.
The Institute is part of the Oxford Martin School and so he is also involved in a number of collaborations with other parts of the School. Mark has set up and teaches (with the considerable help of colleagues) a series of sessions on research ethics aimed at researchers in the Medical Sciences Division and at the Oxford Radcliffe Hospital. From Hilary term 2011 he will lead (again with the help of colleagues) a seminar series in the Centre for Doctoral Training in Healthcare Innovation in the Institute for Biomedical engineering on the ethics and biotechnology.
He also teaches Medical Ethics and Law to the Graduate Entry Medical students at the Medical School and lectures on the Medical Law and Ethics course in the Law School.
He has published in such journals as the Journal of Applied Philosophy, the Journal of Medical Ethics, the Cambridge Quarterly on Healthcare Ethics and the American Journal of Bioethics. With colleagues from the Centre for Professional Ethics at Keele University, he has just completed an EU-funded textbook on research ethics.
He is a member of the Advisory Group for National Specialised Services (AGNSS) and the Thames Valley Priorities Forum (MOBBB) for the South Central Strategic Health Authority. He also sits on the University's Social Sciences and Humanities Inter-Divisional Research Ethics Committee and is an external member of the Goldsmith's Research Ethics Committee.
He is a Senior Research Fellow in Philosophy at St. Benet's Hall.
Current Research Themes: 1.Research Ethics and Governance 2.Ethics and Reproductive Technologies 3.Ethical issues in Resource Allocation 4.Commercialisation and Health 5.Methodology in Applied Ethics and Bioethics
Speaker
Senior Immunologist, The Jenner Institute, University of Oxford
Dr Spencer obtained a BMedSc (Hons) degree, majoring in Immunology and Microbiology, from the University of Sydney in 2001, followed by a PhD in Experimental Medicine for work carried out at the Centenary Institute, University of Sydney, investigating the effects of antigenic competition on CD4+ T cell activation.
Alex joined the Jenner Institute in 2006 to apply her knowledge of basic T cell biology to study the immune response induced by viral vectored vaccines. Over the years she has investigated molecular adjuvants, vaccination regimens and alternative vaccine platforms for their ability to induce and boost the immune response in a number of different pre-clinical models. She has also been involved in establishing and performing immunology assays on clinical trials samples in Oxford and at overseas research sites.
Speaker
Emeritus Professor of Epithelial Biology and Honorary Fellow of Christs College, University of Cambridge
Margaret Stanley attended the Universities of London, Bristol and Adelaide, and is a Fellow of the Academy of Medical Sciences and Honorary Fellow of the UK Royal College of Obstetricians and Gynaecologists.
She has a lifetime award for contribution to research on cervical cancer and cervical precancers from the American Society for Colposcopy and Cytopathology (ASCCP) and a lifetime award for achievement from the International Papillomavirus Society. She was a member of the Spongiform Encephalopathies Advisory Committee that advised the UK government on prion diseases (mad cow disease) from 2004-2010. In 2004 she was awarded the OBE for services to Virology.
Her research has focussed on how the body defends itself against infections with HPV, how to develop vaccines that prevent HPV infection as well as those that might treat HPV infection.
She is a consultant for the companies that market HPV vaccines, MSD, and GSK and for small biotech companies developing therapeutic vaccines. She acts as the invited HPV expert for the HPV subcommittee of the Joint Committee on Vaccines and Immunisation in the UK.
Speaker
Group Leader, Immunology/Vaccinology, Pirbright Institute
Elma joined Pirbright in January 2014 as group leader of Swine Influenza Immunology and is now head of Mucosal Immunology. She obtained her PhD at the Imperial Cancer Research Fund before working as a postdoctoral fellow in Birmingham, Senior Research Scientist at the Edward Jenner Institute and Principal Investigator at Oxford University. Elma identified the leucocyte common antigen (CD45) as a cause of severe combined immunodeficiency in man and the role of CD45 variants in disease. In Oxford she demonstrated the importance of local immunity in vaccine induced protection against tuberculosis.
Speaker
Group Head / PI, University of Oxford
I trained as a veterinary surgeon at the University of Nairobi, Kenya and completed a PhD in the epidemiology of childhood malaria in 2010. I later joined the Jenner Institute where, with support from Wellcome and other funders, I initiated a One Health vaccine programme in which vaccines against Rift Valley Fever and other zoonotic disease indications are co-developed for deployment in humans and the respective animal hosts of infection. Using this approach I have developed a novel chimpanzee adenovirus vectored Rift Valley Fever vaccine that is highly efficacious in multiple target livestock species. The vaccine is just about to enter human phase I clinical trials in the UK and East Africa, and will be evaluated in parallel livestock field trials in Kenya. I also co-lead a similar One Health vaccine project for Middle East Respiratory Syndrome (MERS) aimed at developing a MERS vaccine for deployment in camels and humans.
More recently I have begun an arbovirus epidemiology programme at the Wellcome Programme in Kenya. My focus is on estimating long term transmission trends and case burden of flaviviruses (e.g. Dengue), alphaviruses (e.g. Chikungunya, Onyong'nyong') and bunyaviruses (e.g. Rift Valley Fever) in coastal Kenya, where recurrent outbreaks of these diseases are known to occur. These studies will inform target product profiles for candidate vaccines against these arboviral threats and underpin the design of clinical trials for vaccine efficacy estimation.
Course aims
This training course will provide students with:
An overview of the field of human and veterinary vaccinology, from Edward Jenner to modern day vaccines.
An understanding of the immune system and immune mechanisms needed to provide protection from disease.
An understanding of the recent advances that have been made in the vaccine field and appreciation of the impact of molecular immunology and pathogen genomics on vaccine development.
An overview of the molecular methods used for the design and construction of vaccines.
An appreciation of the importance of pre-clinical testing and the many factors involved in the selection of animal models.
The ability to understand and interpret the bioassays used to measure vaccine immunogenicity and to understand how immunogenicity correlates with protection.
An understanding of the role of veterinary vaccines in animal heath, animal welfare, environmental protection and public health.
An understanding of the vaccine development pathway - from bench to market.
An overview of the ethical issues surrounding vaccine development and deployment.
Application
If you would like to discuss your application or any part of the application process before applying, please click Contact Us at the top of this page.
Level and demands
Vaccinology is a cross-disciplinary subject and the most exciting developments in vaccinology have occurred when people from diverse research, business and medical backgrounds have used their skills to collectively tackle problems in vaccine design, manufacture and distribution.
Our course participants will therefore reflect the diversity of the subject and be from business, academic, clinical and veterinary backgrounds. The course will be of particular interest to research scientists, programme managers, clinical trial coordinators, nurses, physicians and veterinarians. The course will be accessible to people already working in the field or to those who wish to enter the field.
People from the following organisations and companies have attended the Oxford Vaccinology Programme:
Baxter BioScience, Baxter Innovations GmbH, Boehringer Ingelheim Animal Health GmbH, Centre for Clinical Vaccinology and Tropical Medicine (University of Oxford), Clinical Biomanufacturing Facility (University of Oxford), Commission on Human Medicines, Cumbria and Lancashire Health Protection Unit, Datamonitor, Department of Paediatrics (University of Oxford), Division of Public Health and Primary Health Care (Oxford), Drug Delivery Solutions, European Medicines Agency (EMEA), Emergent BioSolutions Inc, Federal Ministry of Animal Resources and Fisheries, Genecom, Glide Pharma, ICON Clinical Research, IDT Biologika GmbH, Imaxio, Inocul8, Institute for Animal Health (IAH), Irsicaixa, Laboritorios Leti, S.L., London School of Hygiene and Tropical Medicine, Medicago R&D, MHRA, Moredun Research Institute, Novartis, Nuffield Department of Clinical Medicine (University of Oxford), Oxford Vaccine Group, PATH Malaria Vaccine Initiative (MVI), Pfizer Ltd, Sagittarius IP, Solvay Biologicals, Solvay Pharmaceuticals Inc, Statens Serum Institut, Subiaco Associates Ltd, The Jenner Institute (University of Oxford), Tropical Medicine (University of Oxford), Vaccibody AS, Veterinary Laboratories Agency, Wellcome Trust Centre for Human Genetics, World Health Organisation, Wyeth
If you're uncertain whether this course is suitable for your requirements, please contact us with any questions you may have.