The Human and Veterinary Vaccinology course is a five-day course which covers all aspects of vaccinology.
The course is designed as a stand-alone module or can be taken as an add-on to the Clinical Vaccine Development and Biomanufacturing module. Book together to receive a 10% discount (a saving of £302.00).
The course includes contributions from world-leading experts. In the past these have included:
Prof David Salisbury (Director of Immunisation, UK Department of Health)
Dr Vasee Moorthy (Department of Immunisation, Vaccines & Biologicals, WHO - World Health Organisation)
Prof Andrew Pollard (Director, Oxford Vaccine Group, University of Oxford)
Dr Laura Martin (Development Project Leader, Novartis Vaccines Institute for Global Health)
Prof Adrian Hill (Director, Jenner Institute, University of Oxford)
Prof Paul Fine (Professor of Communicable Disease Epidemiology, London School of Hygiene and Tropical Medicine)
Prof Bryan Charleston (Director, Pirbright Institute)
The Programme provides state-of-the-art teaching in both human and veterinary vaccinology, drawing on the experience of Oxford University, the world-renowned The Jenner Institute based in Oxford, The Pirbright Institute (formerly the Institute for Animal Health - IAH) and our partners in industry.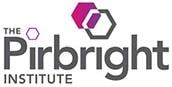 Vaccinology is a cross-disciplinary subject and the most exciting developments in vaccinology have occurred when people from diverse research, business and medical backgrounds have used their skills to collectively tackle problems in vaccine design, manufacture and distribution.
Our course participants will therefore reflect the diversity of the subject and be from business, academic, clinical and veterinary backgrounds. The course will be of particular interest to research scientists, programme managers, clinical trial coordinators, nurses, physicians and veterinarians. The course will be accessible to people already working in the field or to those who wish to enter the field.
What people say about the course...
Well structured, excellent lectures and course materials
- Claudio Busato, Scientific Administrator, Development and Evaluation of Veterinary Medicine's sector, European Medicines Agency
This was an OUTSTANDING week in Oxford. I learned a lot of new stuff and consolidated a lot of other knowledge as well
- Anonymous
Excellent! Programme fulfilled my need to be more scientific with immunology concepts. Lectures were very effective and delivered in a very practical way
- Cinzia Marano, Senior Epidemiologist, GlaxoSmithKline Biologicals
The Oxford Vaccinology Programme consists of two courses which are taught by experts from the University of Oxford, academia and industry.