This intensive 5-session course has been developed to give you a solid introduction to the fundamentals of Lean Six Sigma.
It provides an ideal leadership introduction to this renowned method for business improvement.
The course will open the door to improving your business processes, smoothing your service delivery and increasing the effectiveness and efficiency of your organisation.
Each session in this interactive course includes opportunities to practice the practical tools of Lean Six Sigma, using our recommended team collaboration environment.
You will also learn how to leverage those tools to support your own projects with geographically dispersed teams.
Presented from a 'jargon-busting' and practical standpoint by experienced practitioners, you will have a better understanding of:
Whether Lean Six Sigma is right for you and your organisation
What is involved in becoming a Lean Six Sigma practitioner
What is involved in introducing Lean Six Sigma into an organisation?
Further information about this course can be found on The Process Improvement Blog.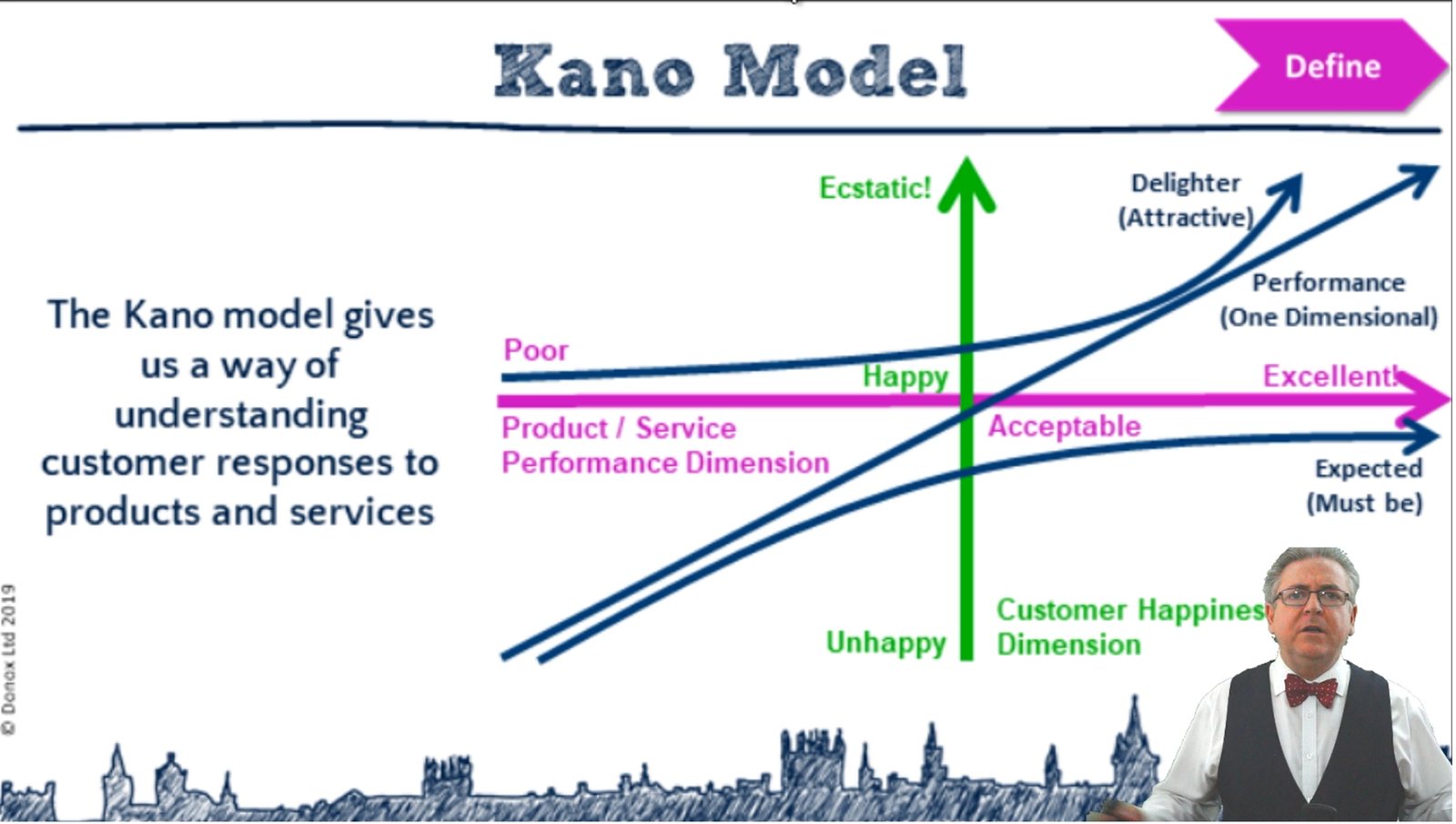 Our tutor Dr Rob Collins in a screen-shot from a recent online course presenting one of the "Voice of the Customer" tools of Lean Six Sigma.
About Lean Six Sigma
Lean Six Sigma is a process and set of 'tools' to enable business improvement, with the aim of making organisations more effective and efficient.
Lean Six Sigma has provided huge benefits to manufacturing organisations in terms of improved quality, shorter delivery times and reduced cost. More recently it has been adopted with huge success in banks, health organisations, financial services and government departments.
Dates, Times and Delivery
This course will be delivered live, from our purpose-built broadcast studio, with opportunities to ask questions during the sessions, as well as via the online collaboration environment.
The course is delivered over 5 x 90 minute sessions from 12:00 - 13:30, on:
Monday 15
Tuesday 16
Wednesday 17
Thursday 18 and
Friday 19 May 2023
A world clock and time zone converter can be found here: https://bit.ly/3bSPu6D
This is a 'virtual classroom' course.
To replicate the experience of a classroom, the sessions are 'live' and are not recorded.
No attendance at Oxford is required and you do not need to purchase any software.
Tutorial Fees
The fee for this course is £395, and places are subject to availability, with classes limited to 20 people.