Philosophy, Psychiatry and Mental Health

Overview
Psychiatry and related areas of mental health practice pose particular ethical challenges arising from the problematic nature of mental disorder as a concept.
It is only in psychiatry for example that involuntary treatment of a capacitous adult in their own interests may be ethically acceptable: the justification for this is essentially that, although capacitous, the person concerned is suffering from a mental disorder and as such is not behaving rationally; but this justification depends on a whole series of deeply problematic concepts – rationality, of course, together with embedded concepts, such as agency, intention, responsibility, personal identity, freedom and determinism, not to mention a whole series of issues around power relationships and the distinction between medical treatment and social control.
Programme details
In this module we explore a selection of these and related issues through a series of case studies covering such areas as delusion and hallucination, personality disorder, disorders of mood, dissociative disorders, obsession, addiction and dementia.
The module will draw throughout on recent interdisciplinary work in philosophy and psychiatry providing a three-way bridge between, respectively, conceptual challenges, advances in the cognitive and neurosciences, and innovations in policy and practice in mental health.
Accommodation
Accommodation is available at the Rewley House Residential Centre, within the Department for Continuing Education, in central Oxford. The comfortable, en-suite, study-bedrooms have been rated as 4-Star Campus accommodation under the Quality In Tourism scheme, and come with tea- and coffee-making facilities, free Wi-Fi access and Freeview TV. Guests can take advantage of the excellent dining facilities and common room bar, where they may relax and network with others on the programme
Bed and breakfast accommodation at other University colleges can also be booked on the Oxford Rooms website.
IT requirements
Please ensure that you have access to a computer that meets the specification detailed here:
http://onlinesupport.conted.ox.ac.uk/technicalsupport/yourcomputer.php.
Fees
Short course fee: £1976.00
Students enrolled on MSt in Practical Ethics (19-20): £1540.00

Tutors
Teaching staff and associates of the Oxford Uehiro Centre for Practical Ethics will present on the week-long intensive sessions.
Module lead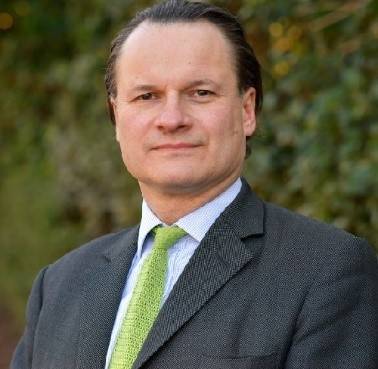 Edward Harcourt has been a member of the Oxford Philosophy Faculty and a Fellow of Keble College since 2005. His research is in ethics, in particular in moral psychology, and he has published on topics including neo-Aristotelianism and child development, the ethical dimensions of psychoanalysis and psychotherapy, the moral emotions, love and the virtues, Nietzsche's ethics, the philosophy of mental health and mental illness, literature and philosophy, and Wittgenstein.
From 2010-15 he convened the Meaning and Mindedness: Encounters between Philosophy and Psychoanalysis seminars at the Tavistock Clinic, London. He was Principal Investigator of the Wellcome/ISSF project 'Therapeutic Conflicts: Co-Producing Meaning in Mental Health' (2014-16) and of the AHRC network 'The Development of Character: Attachment Theory and the Moral Psychology of Vice and Virtue' (2016-17). He served until recently as Chair of the Oxford Philosophy Faculty Board and is currently on secondment as Director of Research, Strategy and Innovation at the Arts and Humanities Research Council.
Teaching methods
This course consists of an intensive teaching week in Oxford to include lectures, seminars, discussion groups and student presentations.
The teaching week will be fully supported online via a Virtual Learning Environment to include essential readings, texts and online lectures. Students can continue discussions when away from Oxford using the online forums.
Students will also have access to:
Oxford's Libraries online learning resources
Facilities available at the Department for Continuing Education:

Graduate Room with study space, printing facilities, lockers and refreshments
Library
Computer resource room
Common room and bar
Dining room
Assessment methods
Assessment for each module will be based on a written assignment, which shall not be of more than 3,500 words.
This course can be taken with or without academic credit. All participants who satisfy the course requirements will receive a Certificate of Attendance. Those opting to take the course for credit and successfully complete an assignment will also receive 20 CATS points at FHEQ Level 7 (postgraduate). Credit points are recognised by many employers and universities in the UK and internationally.
Application
Application Status: Applications not yet being accepted.
This module can be taken as part of the MSt in Practical Ethics, or as a stand-alone short course.
Short course applications
This course requires you to complete the online application form (please press the 'Apply' button) and include a copy of your CV as an attachment.
If you are applying to take this course for academic credit you will also need to complete section two of the reference form (below) and forward it to your referee for completion, who will then need to email it to ethics@conted.ox.ac.uk
Please note that if you are not applying to take the course for academic credit then you do not need to submit a reference.
We strongly recommend that you download and save the reference form file before completing to ensure that all your changes are saved.
Deadlines
The short course application panel will convene at certain times in the year to assess all short course applications received by that date. These dates are to be finalised, but are likely to be at the end of January, March and August (further dates may become available depending on numbers).
MSt in Practical Ethics applications
Please follow the application guidelines on the MSt in Practical Ethics page.
Selection criteria
Applicants are normally expected to be predicted or have achieved a first-class or strong upper second-class undergraduate degree with honours (or equivalent international qualifications), as a minimum, in any subject.
However, in the absence of an appropriate undergraduate degree, sufficient relevant professional experience and/or other educational attainment may be considered as evidence of suitability in some circumstances.
For applicants with a degree from the USA, the minimum GPA normally sought is 3.6 out of 4.0.
Applicants will need to have a good working knowledge of email, internet, word processing and Windows applications (for communications with course members, course team and administration).
Where applicable, applicants will need to provide evidence of proficiency in English at the higher level required by the University.
If you hold non-UK qualifications and wish to check how your qualifications match these requirements, you can contact the National Recognition Information Centre for the United Kingdom (UK NARIC).
Key dates
Oxford teaching week: 22-26 June 2020
Assignment submission date: TBC

Part of:
This module can also be taken as a stand-alone short course.