International Yeats Studies


Tara Stubbs, Associate Professor of English Literature and Creative Writing, has been made Book Reviews Editor for a new open-access journal, International Yeats Studies.
The journal was launched in December, to celebrate the 150th birthday of the Irish poet, playwright and all-round polymath W. B. Yeats. Published semi-annually, each volume will both respond to the field of Yeats studies and set directions for it.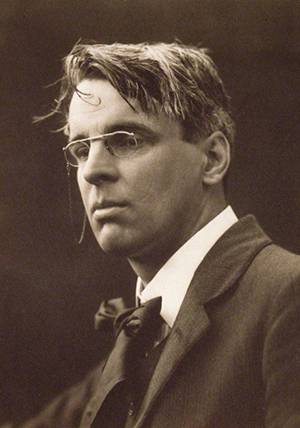 The journal is fully accessible online, and includes 'A Review of Yeats 150' by Dr Sandie Byrne, Associate Professor in English Literature and Creative Writing, and Course Director of our Foundation Certificate in English Literature.
Read the first issue of International Yeats Studies at: http://tigerprints.clemson.edu/iys/
"I'm excited about this for our students, as I plan to use it throughout my teaching,' said Dr Stubbs. 'I've already directed students towards the first issue.'
International Yeats Studies is published by the International Yeats Society, an academic organization that links national and other Yeats societies around the world. It aims to bring together scholarship from Europe, the Americas, Asia, and Africa, and to address Yeats's place in world literature.
Part of the stated objectives of both the journal and the International Yeats Society is to make work widely and easily available, and to advance awareness of Yeats studies in wider academic and public communities.
Learn more about:
Published 9 February 2017