Shweta Shivakumar
Student spotlight details
Moving from an undergraduate degree in microbiology, Shweta Shivakumar used knowledge gained on the Recanati-Kaplan Centre Postgraduate Diploma in International Wildlife Conservation Practice to join an international research team working in leopard-human conflict mitigation in India.
'I always had a lot of interest in wildlife but early career choices had led me to a first degree in microbiology. I gradually became less and less satisfied with viewing the world under a microscope. This is why I volunteered with an Indian NGO called Vanamitra to conduct a biodiversity survey near my hometown. It was then that I realised where my true passion lay.
'I followed this up with an internship at Foundation for Ecological Studies, Advocacy and Learning (FERAL) where I gained considerable experience with wildlife surveying techniques such as prey identification from scats of tiger, leopard and dhole and management of camera trap pictures. After my work with FERAL, I felt it was time to pursue my professional training and so applied for the Recanati-Kaplan Centre Postgraduate Diploma in International Wildlife Conservation Practice (WildCRU).
'The course was a dream course in terms of its curriculum of applied conservation skills, ranging from field techniques to statistics (a very crucial part of wildlife conservation research) and public speaking to conflict resolution.
'If I had tried to gain the same theoretical knowledge and practical skills by working my way through short-term project placements, I guess it would have taken me a 2-3 years at the least. The best thing about this course was that although I did not have a formal education in wildlife, I was eligible to apply. All you needed was evidence of proven long-term commitment in the field and hands-on experience with large mammal conservation projects.
'The small class size environment with my classmates from countries around the world was a unique experience for me. The cultural diversity gave me the opportunity to learn about field research methods used across the world; it was common to talk about exciting Amur tigers, jaguars, crocodile, wolves, bears, gibbons and chimpanzees projects during dinner time!
'In addition, guest lecturers visiting WildCRU introduced us to their projects and methodological advances throughout the course. With such a tightly packed schedule, time management was key. This was always a challenge for me especially during the two independent project periods.
'Prior to joining the course, I did not expect any Indian wildlife professionals to visit our course. But it so happened that Dr. Ullas Karanth, one of the most prominent Indian wildlife biologists, visited us in early May. Nervous as I was of meeting him, I found out that his visit coincided with the day when all the "Panthers" (which is how WildCRU internally refers to us - the students) were scheduled to give a presentation of their first independent project.
'It was for sure a nerve-racking experience, given the admiration I have for Dr. Karanth. I gave a nice presentation of my project's findings (or so I was told—my heart was beating too fast to remember much of it), but equally importantly learned how to present under stress. I gained a renewed appreciation of the importance of public speaking and networking skills, and learned not to be ashamed to present objectively my skills to people.
'Upon completion of the course, I followed up the collaboration that I had established with Dr. Vidya Athreya as part of my first independent research project with the support of my tutors and Dr. Athreya's enthusiasm.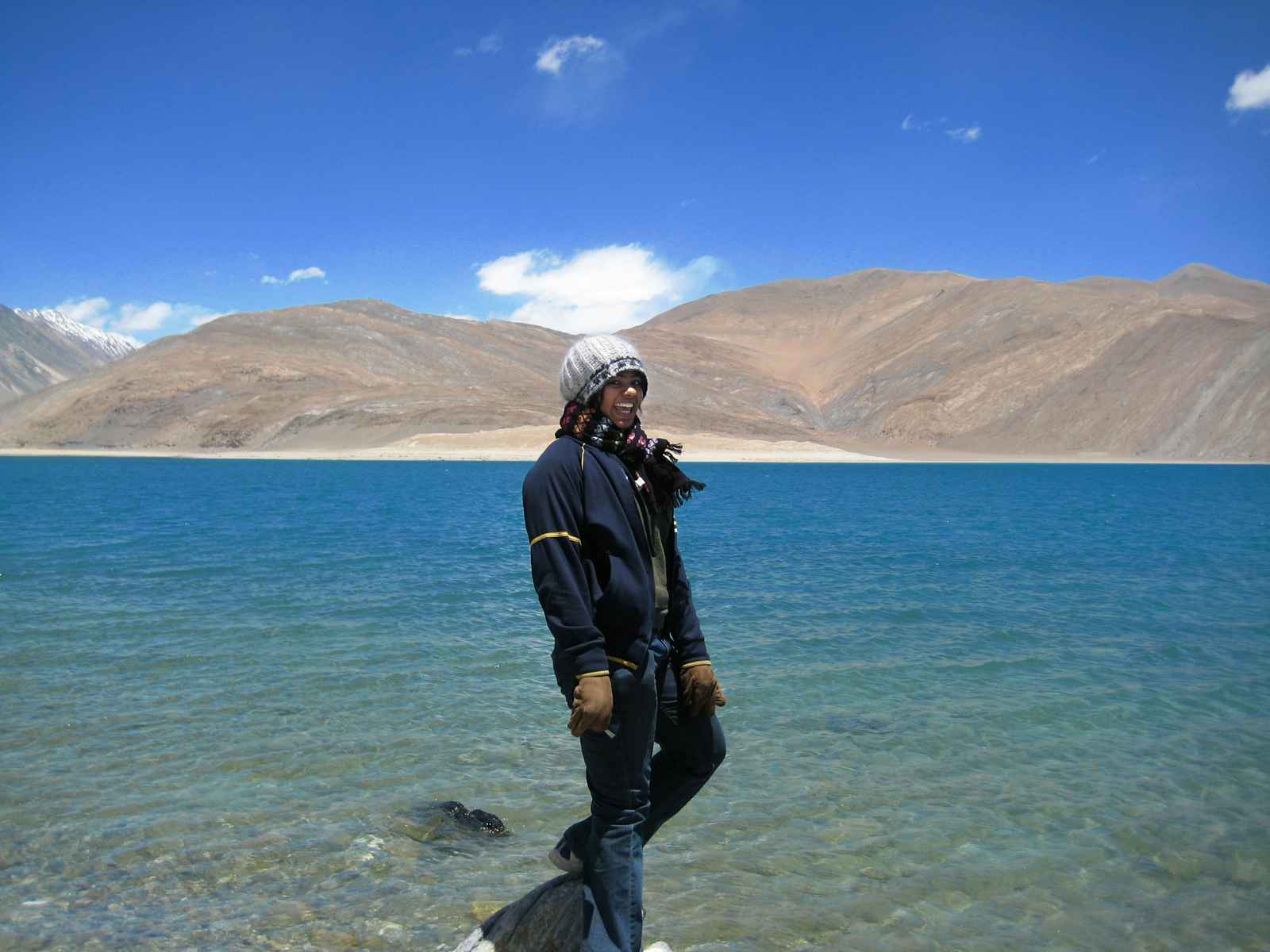 'I am now working with Wildlife Conservation Society-India under the supervision of Dr. Athreya on analysing data related to human-leopard conflict. I still benefit from the guidance of my course tutor, Dr. Christos Astaras and another visitor to WildCRU during the diploma period - Dr. Bob Montgomery of Michigan State University.
'I am now part of an international research team that tries to identify areas in western India where leopards' attacks on livestock are prevalent, so as to help develop targeted human-wildlife conflict mitigation strategies. I am hoping to publish the results of this project in the following months.
'To others considering this programme I would say do not be discouraged by the seeming brevity of the course. There is a lot of training that can be packed in 7-8 months of intensive classes and practical. Personally, I had the experience of a lifetime, made friends from all over the world and connected with professionals working in this field for longer than I can imagine myself doing.
'If you think that you have the passion and field experience required to both benefit from and contribute to the curriculum of the postgraduate diploma, why don't you email the coordinator with your CV to see if you would be a suitable candidate. This is how exciting stuff begins.'
Learn more: