We shall consider, for example, the ethical questions about privacy and the prediction of behaviour raised by neuroimaging, and some of the ways in which neuroimaging promises to change the way we treat patients with severe brain damage, with special focus on issues relating to disorders of consciousness. We shall also examine the concept of 'neurodiversity' and whether conditions such as autism should be regarded as disorders or merely as valuable differences.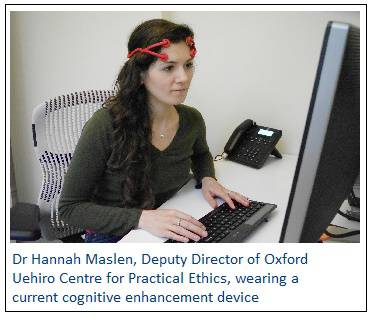 We shall then turn to consider the ethical issues relating to particular types of neural interventions (such as psychopharmaceutics, neurofeedback, non-invasive brain stimulation and deep brain stimulation) and controversial applications of them (for example, to alter mood or cognition, or to facilitate the rehabilitation of criminal offenders), and neuroprosthetic technology that records and decodes activity directly from the brain to provide commands to external devices, including devices that synthesise speech.
Finally, we will turn to examine potential ways in which work on the neuroscience of moral decision-making may change the practice of practical ethics. We shall consider, in particular, whether neuroscientific research might challenge the common reliance on moral intuitions or even directly support important ethical conclusions, and whether it can be used to identify biases in, and limits to, current moral thinking.