Evidence-Based Health Care Programme Overview

Postgraduate part-time courses and training

In partnership with
Nuffield Department of Primary Care Health Sciences
Centre for Evidence-Based Medicine
Why study with us
Our mission is to develop students to influence and improve health care practice through our world-class programme in evidence-based health care. Led by internationally recognised experts and leaders in evidence-based practice and education, the Programme has received worldwide recognition for the quality of its teaching and graduates.
The Programme is delivered in partnership with Oxford's Nuffield Department of Primary Care Health Sciences, one of the world's most important academic centres for primary care, and leaders in world-class research and training for over 20 years. It is also supported by the Centre for Evidence-Based Medicine. Find out more about the history of the centre and the Evidence-Based Health Care Programme in the short video below:
Some of the unique features of this Programme include:
Part-time postgraduate courses devised to be undertaken by those in full-time employment
Flexible modular framework offering choice and opportunities for specialisation
Choice of modules, blended and online teaching
Intensive residential weeks in Oxford with interactive, problem-based learning
Home study supported by a rich and regularly updated virtual learning environment
Web access to course and library resources and to online discussions
The Programme is suitable for a wide range of healthcare professionals and people working with healthcare research, for example: doctors, specialist registrars and trainees, clinical researchers, nurses, healthcare managers and policy makers, health information specialists, knowledge managers, medical journalists and professionals in the pharmaceutical and health-related industries.
"Evidence-based healthcare has taken root as one of the central pillars of modern medicine. Arguably, the delivery of healthcare based on evidence has never been more important as we grapple with unexplained variations in practice and spiralling healthcare costs."

Professor Carl Heneghan, Director - Centre for Evidence-Based Medicine
Graduate programmes:
Modules and short courses for training
Any of our programme modules can be taken as stand-alone short courses for professional development, with the choice of stuyding for academic credit. Our short courses are also a perfect way to get a taste of the award programmes we offer.​
It may be possible to count programme modules already taken for credit towards a qualification - please email us for further information.
> View all short course and modules
---
Upcoming courses
Short intensive • Professional development
Introducing some of the more advanced concepts and skills of research design and how they relate to evidence-based health care.
Mon 06 Mar 2023 – 10 Mar 2023
Short intensive • Professional development
Using economics to improve health and healthcare
Mon 13 Mar 2023 – 17 Mar 2023
Short intensive • Short courses • Professional development
This course will examine the different styles of leadership in the healthcare sector, and how your personal approach to leadership fits with these. The course will look at Leadership traits, styles and values in modern organisations.
Mon 20 Mar 2023 – 24 Mar 2023
Short intensive • Professional development
Plan, execute and interpret the statistical analysis of clinical trials.
Mon 20 Mar 2023 – 24 Mar 2023
Short intensive • Professional development
Exploring health behaviours and behaviour change to inform policy and practice
Mon 27 Mar 2023 – 31 Mar 2023
Evidence-based health care
+44 (0)1865 270453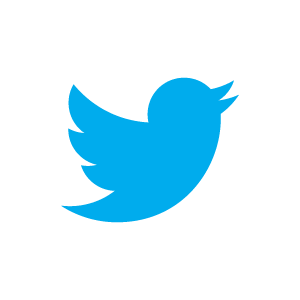 Follow us on Twitter @OxEBHC
Find out more in our EBHC Bulletin