Bonnie Emmett
Foundation Certificate in History
Former IT consultant Bonnie Emmett was looking for mental stimulus when she jointed our Foundation Certificate in History- and has now continued straight into the second year of the full-time Oxford undergraduate programme in History.
'Prior to undertaking the Foundation course I was a busy mum with three children, working part-time and active in school fund-raising -but needing a little more mental stimulus!
'I'd been thinking about returning to study for a while and was planning to enrol on some of the short, 10-week history courses run by the Department. Whilst investigating this, I happened across the web page for the History Foundation course and was attracted by the possibility of moving on to study at Oxford University full-time.
'Working with primary historical sources, for example correspondence or diaries of 16th Century English gentry, was really fascinating. Getting used to the historical essay-writing style was challenging at first; as an ex-IT consultant I was more familiar with compiling documents and reports.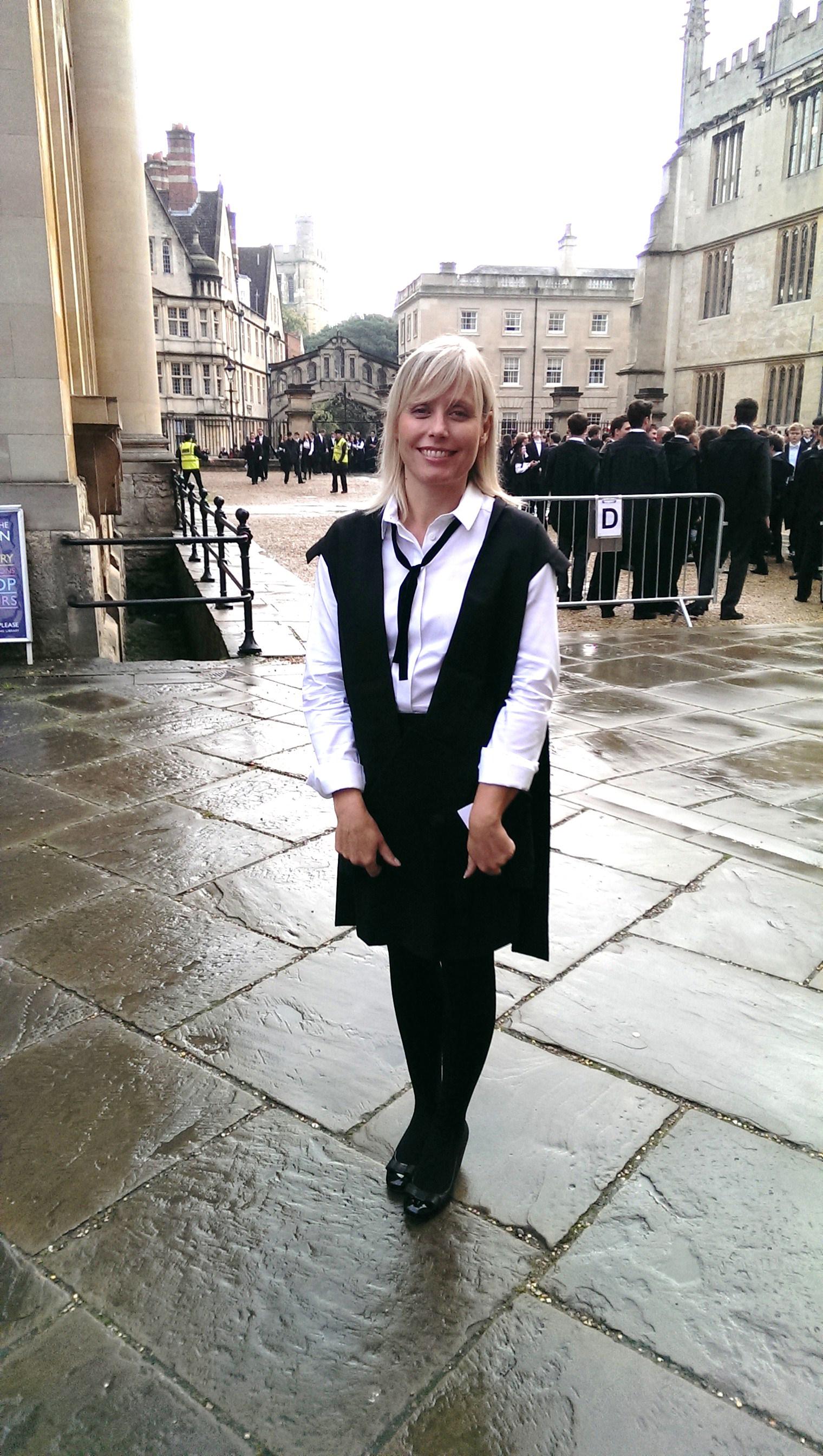 'I don't think I fully appreciated the popularity of history. At the first session it was a pleasant surprise to see such a packed room of like- minded individuals! The course gives you the chance to meet fellow students from a wide range of working backgrounds, but all sharing a love of history.
'I wanted to carry on with my studies after the Foundation course finished, so I applied and was accepted into the full-time undergraduate programme at Oxford, entering at the beginning of year two of the programme. I'm currently halfway through the history BA at Hertford College.
'In many ways, the transition to full-time Oxford student was easy, as the Foundation course is great preparation. You are already familiar with the library and IT system, and the research and writing process is virtually identical. However, it's certainly not a decision to be undertaken lightly, particularly if like myself you have family; the pace of essay writing is demanding – you will be producing one (or sometimes two) per week to discuss at your tutorial, and usually attend lectures too. But you do have the flexibility to study at college, in the Bodleian Library or at home for the majority of the time. Whilst the eight-week terms are intensive, they are also short, and the vacation between terms gives you some time to recover!'
'The majority of students seem to develop a preference for either medieval, early modern or modern history. My interests are still broad, but a recent late-medieval option was absorbing, and I do particularly enjoy cultural aspects of history.
'As to what comes next - I have a few ideas but nothing concrete yet. However, my original intention was to study something I really enjoy, and I'm glad to have had a window in my life to do just that.
'It would be true to say that pretty much everyone on the Foundation Certificate found the work challenging, but I think that's what makes it so rewarding. The tutors are well aware of this and are very supportive. The course material is also very well-organised and really varied – we covered periods from 1485 right through to 1973. Rewley House, the location of the seminars, is also a particularly warm and friendly environment to study in.'
For more information about the Foundation Certificate in History, please see: www.conted.ox.ac.uk/fch